Are you ready for new pool pavers to make your swimming pool deck the talk of the neighborhood? Well you have found the best pool paving contractors in Houston TX! We have installed paver pool decks for many clients in Houston and provided them with an outdoor oasis their family and friends love! We work with all styles of pool pavers you can dream of including natural stone, stamped concrete, travertine pavers, travertine tile, brick pavers,
We are the ideal solution when it comes to pool pavers in Houston because we will come out to give you a free estimate, we keep our word on getting the job done on time and we provide some of the nicest outdoor hardscapes for residential and commercial customers.

Houston Pool Pavers Installation
It is HOT in Texas baby! Pools are loved by homeowners and their families because the pool water can be cooling in that hot Texas sun. Everyone loves jumping in the pool after work, on the weekends and having BBQs with the family and friends. If you are considering installing a pool we can work directly with your swimming pool company do install the pool deck and surrounding hardscape. Did you know we also do outdoor kitchens? We are the one stop shop show can turn your backyard hardscape into your dream oasis! We can extend your patios pavers to connect directly to the pool deck and even match the color! We will make sure the surface looks beautiful.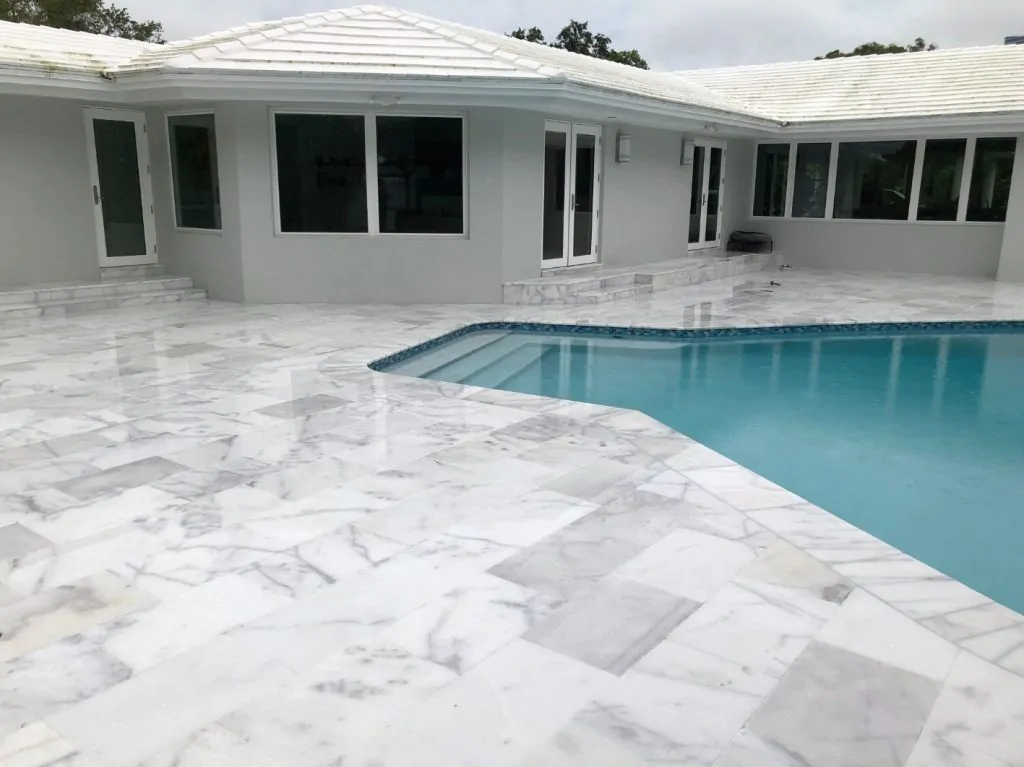 Our team of pool pavers can take your existing pool deck and make it brand new again with pool deck resurfacing. We can expertly remove old pavers, tiles or bricks and install brand new surfaces to renew your pool area and be the talk of the neighborhood. A natural stone pool deck is an incredible option to add value for homeowners and make your pool the oasis you want to enjoy!
We also offer deck coating and sealing to keep your pavers or natural stone looking brand new for a long time! We use only the highest quality materials for pool decking sealant. We clean the pavers or stamped concrete before the applying the sealer and it will have it looking like a brand new surface for years to come. Many homeowners do not realize that their pool decks could still have a lot of life. We will come out to perform a free estimate to look at your existing pool decking to help you make the best educated decision whether a new pool deck installation in Houston TX is right for you or a simple pool deck resurfacing. We can take a look at cracks and give you solutions based on out years of experience.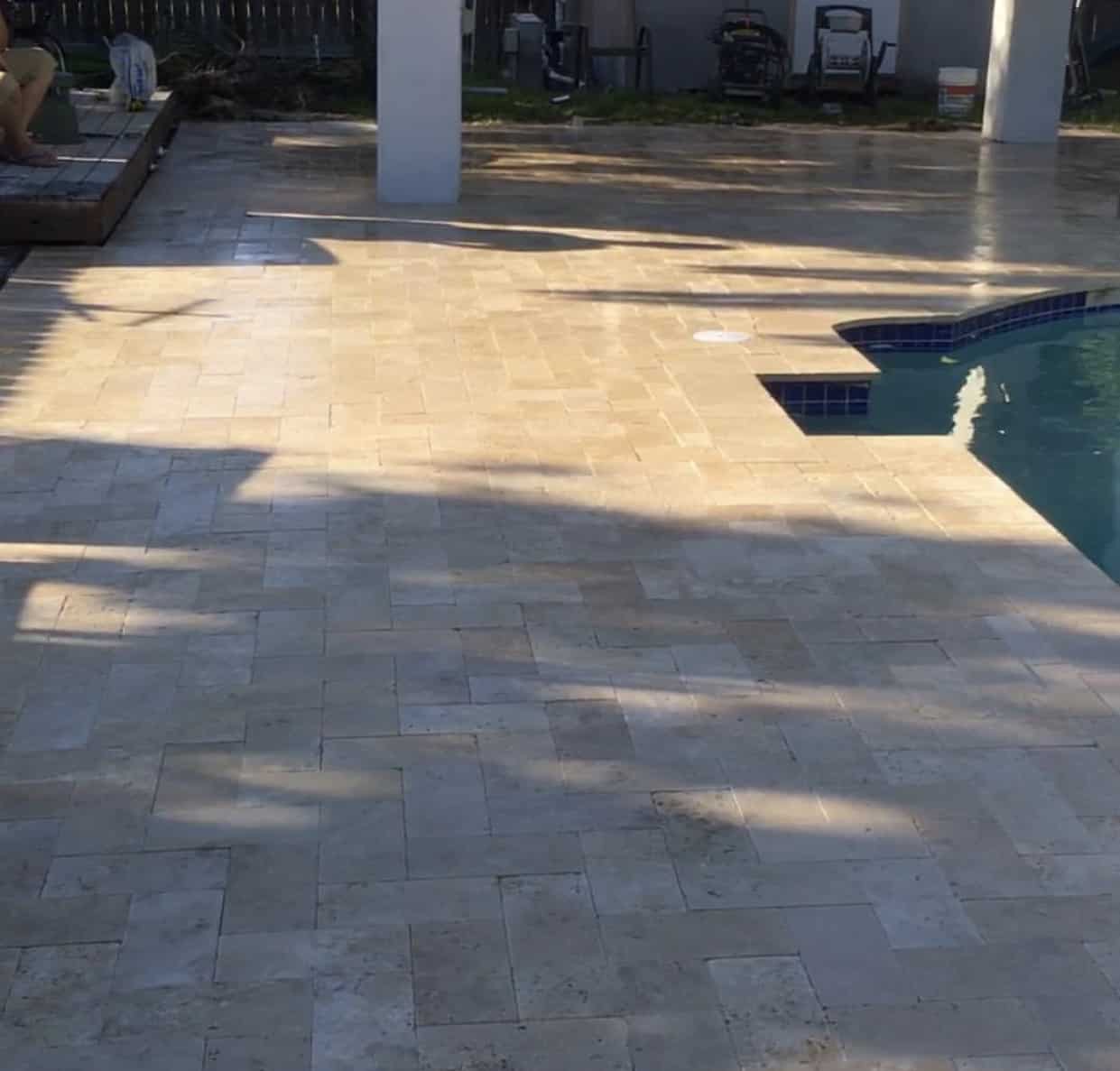 Pool deck surfaces can become slippery when they do not have the proper coating to protect the decking. The ideal solution is to have us come out and take a look at your yard area to make the best recommendations on what you need to form the best backyard and patio area possible!
Reach out to us with you project details and we will one of our surface decking experts to come to property look look at the ground area and help you to choose the most durable solutions to your pool decking needs.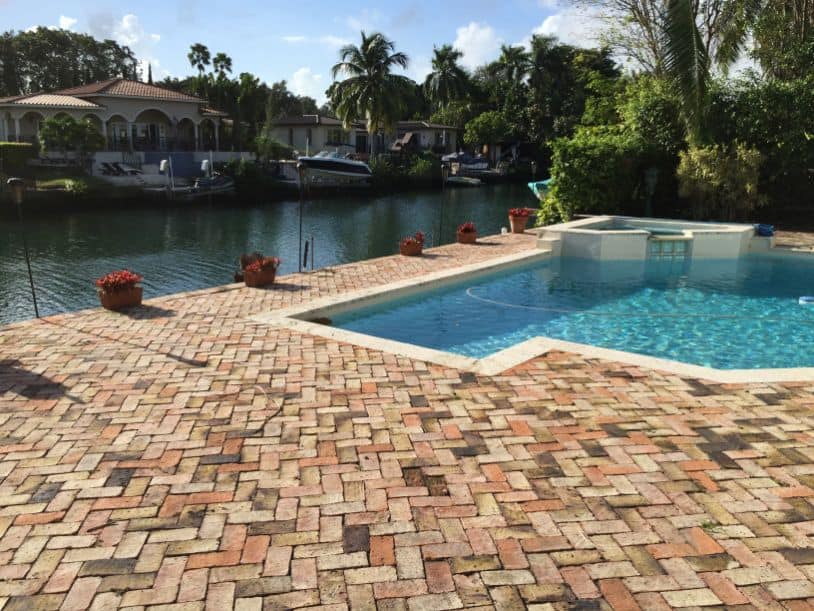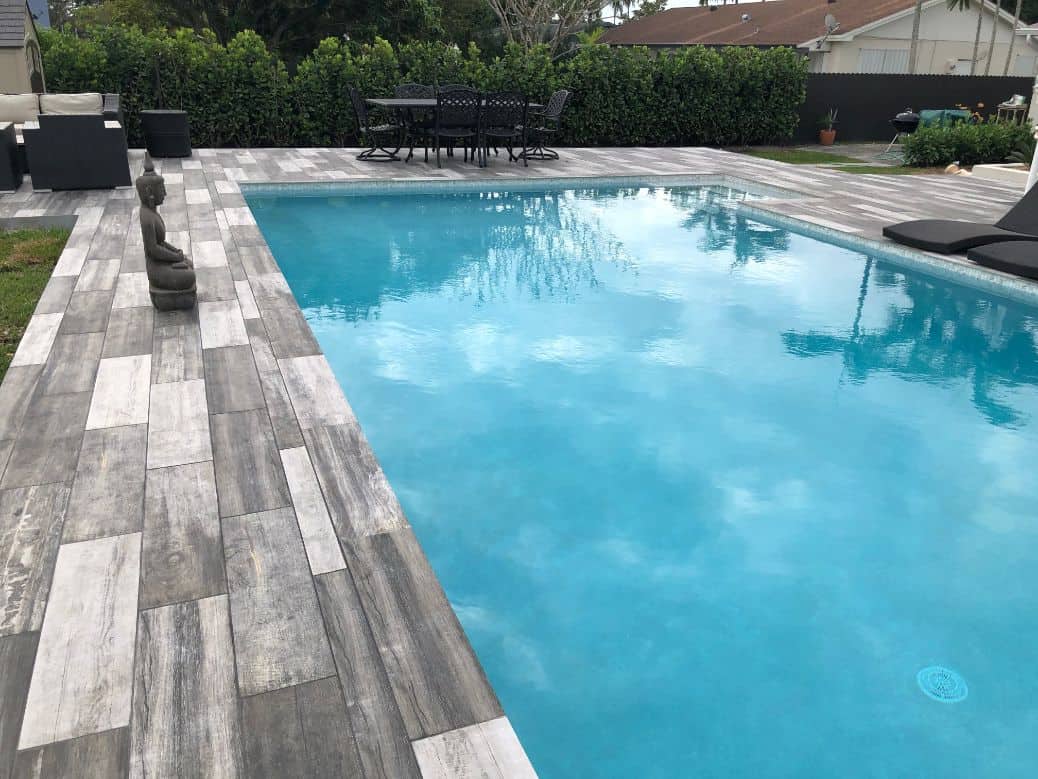 Houston Pool Paver Styles
Different pools will look better with different styles of brick or concrete based on the colors of your existing home. All of our Houston Pools projects will start with a free estimate where we can show you different styles of concrete, tile, and material that can be used for your specific job.