Houston Paving Contractors
A great way to increase your home value is with professional hardscape installation in Houston. We install pavers of all kinds and we can take care of any kind of the most popular projects! Whether you want to get it for your poolside, a walkway to your outdoor kitchen, your backyard patio or your front patio, call the top-rated Houston pavers installation company for your outdoor living space upgrades! We have a team of professionals that will come down to your commercial or residential property to provide you with a free quote for pavers Houston.
The only way to be sure that you are going with a top-rated pavers installation company in Houston is to check the materials that they are using. If the materials are not the best of the best, you are not working with a good company. There are no worries though, just go with us, we are one of the best paving companies in Houston. We do not charge you thousands of dollars for an installation job that is only worth about forty bucks. Another way you can tell if you are going with a good paving company in Houston, Texas is by asking them some questions about the installation process and the maintenance, if they can't answer you properly, I strongly suggest you send them on their way and give us a call, Houston Pavers Guys!
When your home is beginning to look a little stale and you really want to do something different it is time to get some driveway pavers! or a concrete driveway that you will love!
Best Driveway Pavers Houston Texas
We understand, it can be stressful to find the best Houston Driveway Pavers Company. Our projects and works speaks for us on our high quality driveways. Whether you are looking for permeable pavers, concrete pavers, stone paver, travertine, brick driveways or even completely custom we are the team that can get the job done right the first time around!
Worry no more and call Houston Pavers Guys for driveway needs. We can fix up your cracked concrete or your bubbly asphalt. We can add some beautiful pavers that fit your unique style and gives your home or business a new look that will make people stop and stare!
Call the top-rated patios paver company in Houston, Texas. We will come right down with top quality materials and fix it right up so the only worry you have at your next backyard party is, who ate all the homemade dip. We offer the complete package for patio installation, redoing patios and creating an outdoor living space you are going to fall in love with! We can even offer to seal the pavers to keep that fresh shine look long into the future! Check out our patio pavers page for more information!
Paver Installation Services in Houston
You know, every snowflake is different. You know what else? Every pavers installation in Houston is too. Some paving companies will listen to what type of paver you want, will come with the top materials, will have an amazing installation process, but they will install the pavers in whatever way they choose. I mean, sometimes we really don't know what we want, but sometimes, we really do; and it's important to have a pavers company that actually listens to what you want! That is why we are one of the best paves companies in Houston, TX. We care about not only using the best material, best installation process and best customer service around; we also care about how you want it and what you want. So, if you want the best patio pavers in all of Houston, give us a call.
Check out our awesome reviews online! We are well known for our work in Houston, TX and you might have already noticed some prior feedback that we got from the past. We care about our customers and we make a careful selection for the paver contractors that we add to our team. So you can get the best experience with paver installation services in Houston by calling us first when you need a project taken care of.
Get the very best paver installation service available in Houston, and it will pay off for your home! Our crew uses only high quality pavers materials from the top sources in the US. So you can expect your new pavers installation to help increase the value of your home as you are working on those renovations.
Outdoor Kitchen Installation Houston
Outdoor kitchens are wonderful and the top-rated pavers installation company in Houston, Texas can give it to you! Wait… why do you look so skeptical and surprised? You didn't think we came to be one of the best pavers company in Houston, TX by only installing pavers, concrete, and asphalt, did you? We are a Houston, TX pavers installation company for driveways, patios, concrete, outdoor; we are more than just a pavers company! So, give us a call if you want a beautiful outdoor kitchen and a gorgeous paver pathway that leads up to it!
Houston Expert Outdoor Kitchen Installations
Now, don't think that we come and just slap some average kitchen supplies to the back of your home and call it a day; no way, no how. We are a top-rated pavers installation company because we know how to ask the important questions. What type of cabinetry would you like? Are there any custom fixtures you had in mind? Do you mind if we use high-quality materials? Our interlocking pavers in Houston, TX are a favorite for a beautiful kitchen walk up. No matter what you decide to go with, trust the best paving company in Houston, TX to do your installation!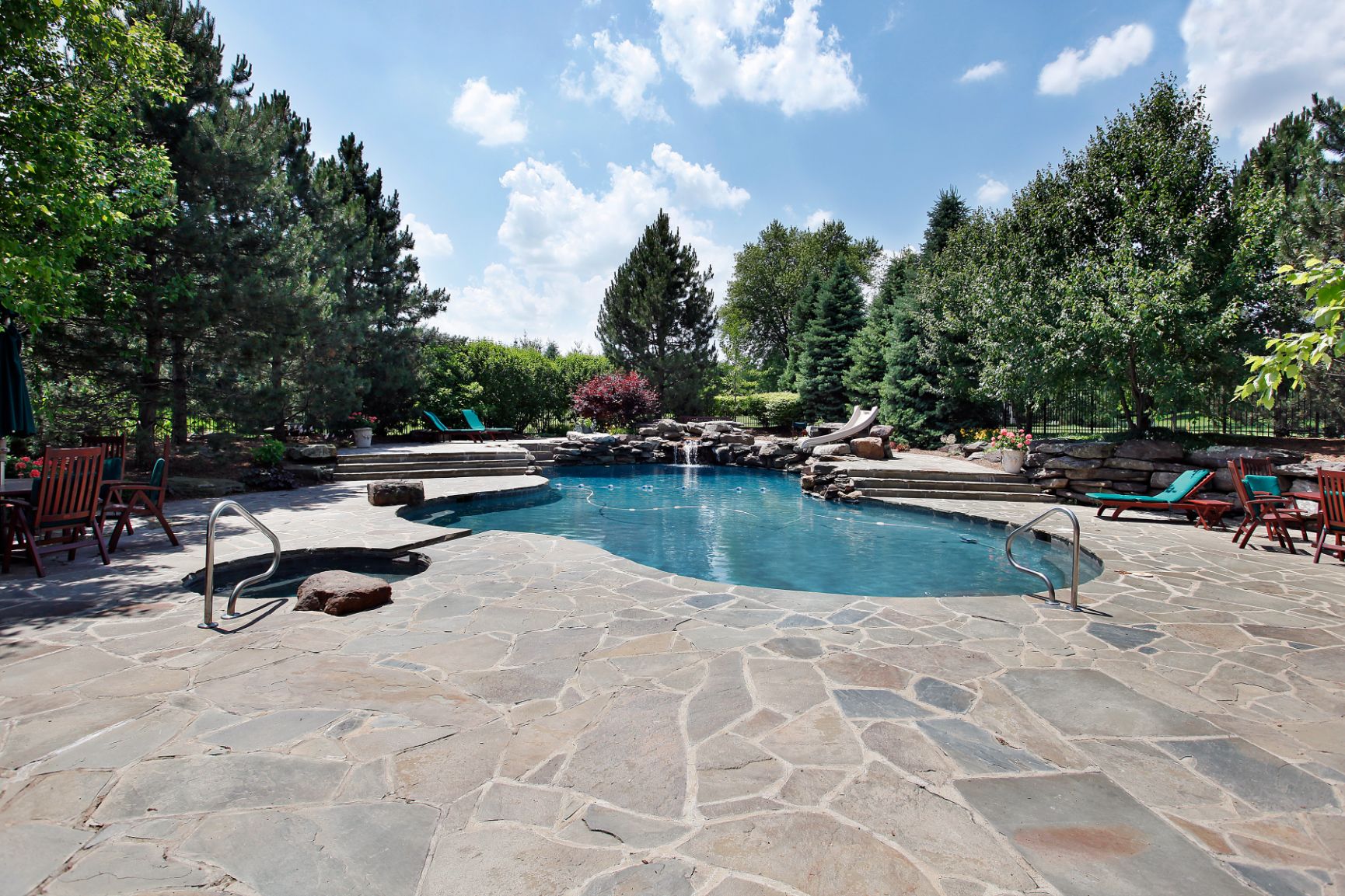 Sure, your pool decking may look beautiful without pavers around it…. But it will look even better with some pool pavers around it! Whether you want Interlocking pavers, Travertine, old Chicago pavers, brick or cobblestone; we can do it and do it right! People will come to your pool party and be amazed with the beauty of your poolside. Don't wait, call the best paving contractors in Houston, TX to come and install your pool pavers! When it comes to quality and durability, you really can't get better than our patio installations in Houston. We simply put in all the effort necessary to make sure important factors are taken care of. Such as: level of foundation, elevation, slopes, steps, etc. The smartest choice is picking out an experienced pool pavers installer in Houston that will help you get the very best for your home.
One of our most commonly picked styles for the backyard/patio area would be travertine pavers. If you would like some help with making this specific choice, you can request assistance and we can even send you paver professional to give you a complimentary consultation! Get started with your new patio pavers today by reaching out our requesting your pavers quote online.
Rain, snow, hail, sun, animals… you… all these things can mess up your pavers. In time, you are going to need to repair, refinish, resurface and/or reseal them! Don't feel bad about this; everything needs to be repaired over time. However, what you will feel bad about is if you decide to go with a paver company in Houston that isn't us. We will come by and do a repair job that will put every repair shop that repairs anything to shame. That is because we care so much about giving you the repair, resurfacing, refinishing, and sealing or resealing job that you need!
For the best experience with a paver repair in Houston, call on Houston Pavers Guys. We are the only crew that will give you honest and reliable advise for your pavers. Which is ideal if you are trying to choose between repairing your pavers, or just getting a particular area of it repaired. If your pavers are very old and damaged in all areas, you are probably going to need a new installation. However, if something happened, such as an accident. You might be able to get a simple repair done in no time. Call on our experts to help you out.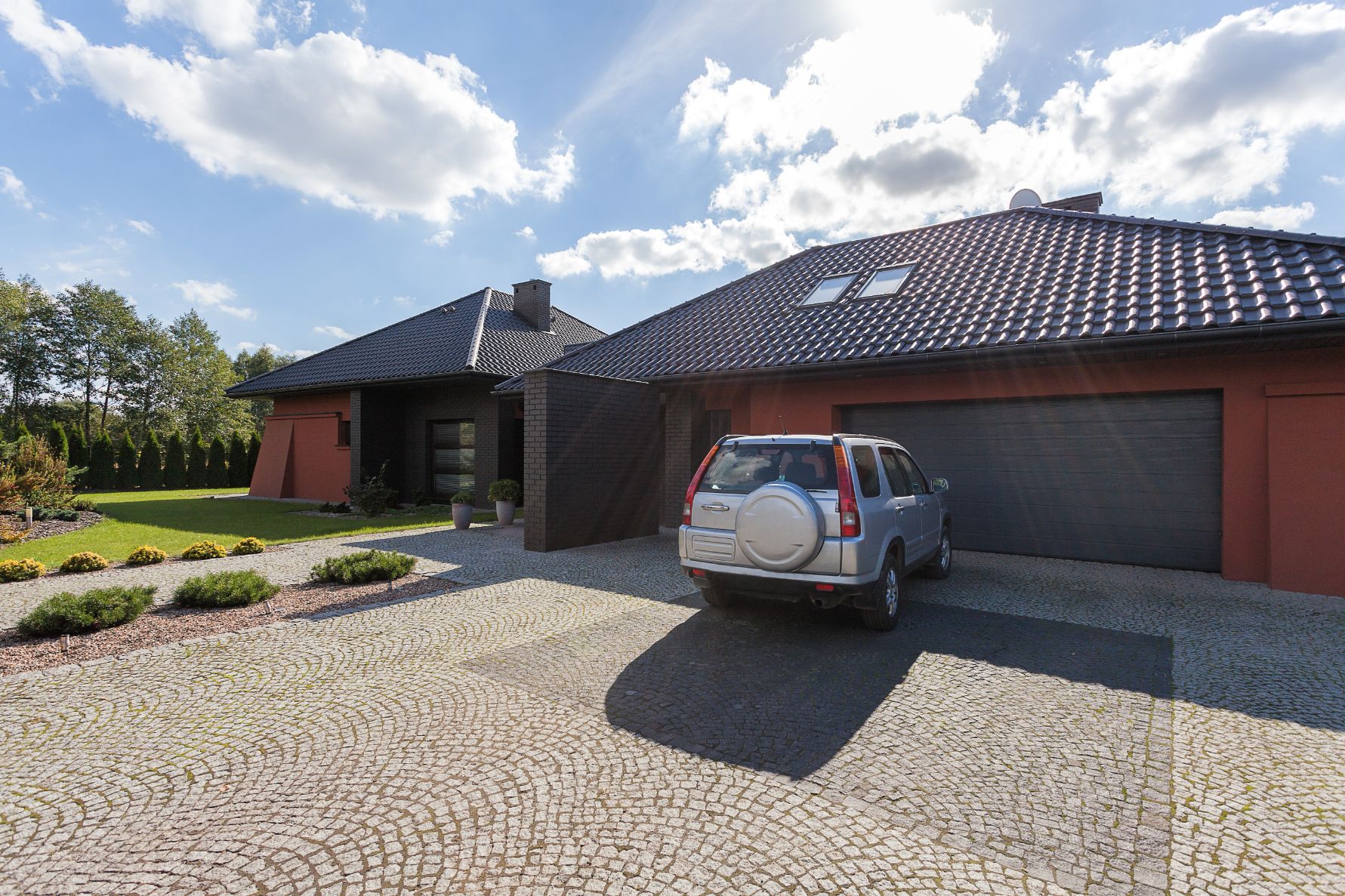 Houston's Best Paving Contractors
No matter if you want concrete, travertine, old Chicago pavers, brick, cobblestone, or interlocking pavers in Houston, TX; our top-rated pavers installation company in Houston will give it to you! We have licensed paving contractors that know all of the laws, permits, HOA comments; everything customers need. Your paver job will be more stress-free than deciding what new Netflix show to watch, and we all know how stressful that can be. Our pavers company in Houston, Texas can give you a dream house if you just let us. Don't be afraid of choosing the right one; we are the right one. Call us today for your free quote and to begin your paver dreams. We work all the out to Cypress so call us for your Cypress Pavers!
Our team of expert paver professionals are available 7 days a week to help you over the phone. If you are looking for our services and are wondering about our areas we cover, then this should clear things up. We are a mobile crew of paver contractors, so we are able to drive out to your location no matter where you are in the Houston area. We have provided services as far north as Spring area, and as far west as the Typhoon Texas Waterpark. Below this section you will find some example of the routes that our contractors might be taking on a day to day basis. These are followed by some typical times that it would take to cross major areas of Houston, TX.
Directions to Pearland Town Center: A 20 min ride during normal traffic conditions. Get on I-45 S from W Dallas St and Crosby St, Head northwest on Clay St toward W Dallas St, Turn left onto W Dallas St, Turn right onto Crosby St, Turn right onto Allen Pkwy, Use the left lane to take the ramp onto I-45 S, Take State Hwy 288 S to Hwy 288 Frontage Rd in Pearland. Take the exit toward FM 518/Pearland from State Hwy 288 S, Merge onto I-45 S, Use the middle lane to take exit 46B for US 59 S toward TX-288 S/Lake Jackson/Freeport/Victoria, Continue onto State Hwy 288 S/TX-288 S, Continue straight onto State Hwy 288 S, Use the right lane to keep right at the fork and stay on State Hwy 288 S, Take the exit to stay on State Hwy 288 S, Take the exit toward FM 518/Pearland, Continue on Hwy 288 Frontage Rd. Drive to Town Center Dr, Merge onto Hwy 288 Frontage Rd, Turn right onto Memorial Hermann Dr, Use the left 2 lanes to turn left onto Business Center Dr, Turn right onto Broadway St/Smith Miller Rd, Use the left 2 lanes to turn left onto Town Center Dr.
Directions to Downtown Aquarium-Houston: A 5 min drive during normal conditions. Take Houston Ave and Washington Ave to Preston St, Head northwest on Clay St, Make a U-turn, Turn right at the 1st cross street onto Shaw St, Turn right at the 1st cross street onto Andrews St, Turn left onto Howe, Turn right onto Pease St, Use the left lane to take the ramp to I-45 N, Keep left at the fork, follow signs for Houston Avenue/Memorial Dr, Keep left at the fork, follow signs for Houston Ave, Continue onto Houston Ave, Turn right onto Washington Ave, Washington Ave turns slightly right and becomes Preston St, Continue on Preston St. Drive to Bagby St, Slight right to stay on Preston St, Turn right onto Bagby St.